Mar 24th 2021
ZS2 Wader Tote Bag
Introducing the new ZS2 Wader Tote
Whether you are heading to the local trout stream or taking a trip a bit farther away from home, the ZS2 Wader Tote is a must for the everyday angler.
Designed with some of the same features you will find on our pack line, the ZS2 Wader Tote gives you a simple and customizable storage solution that will keep the mess out of your (or a friend's) vehicle.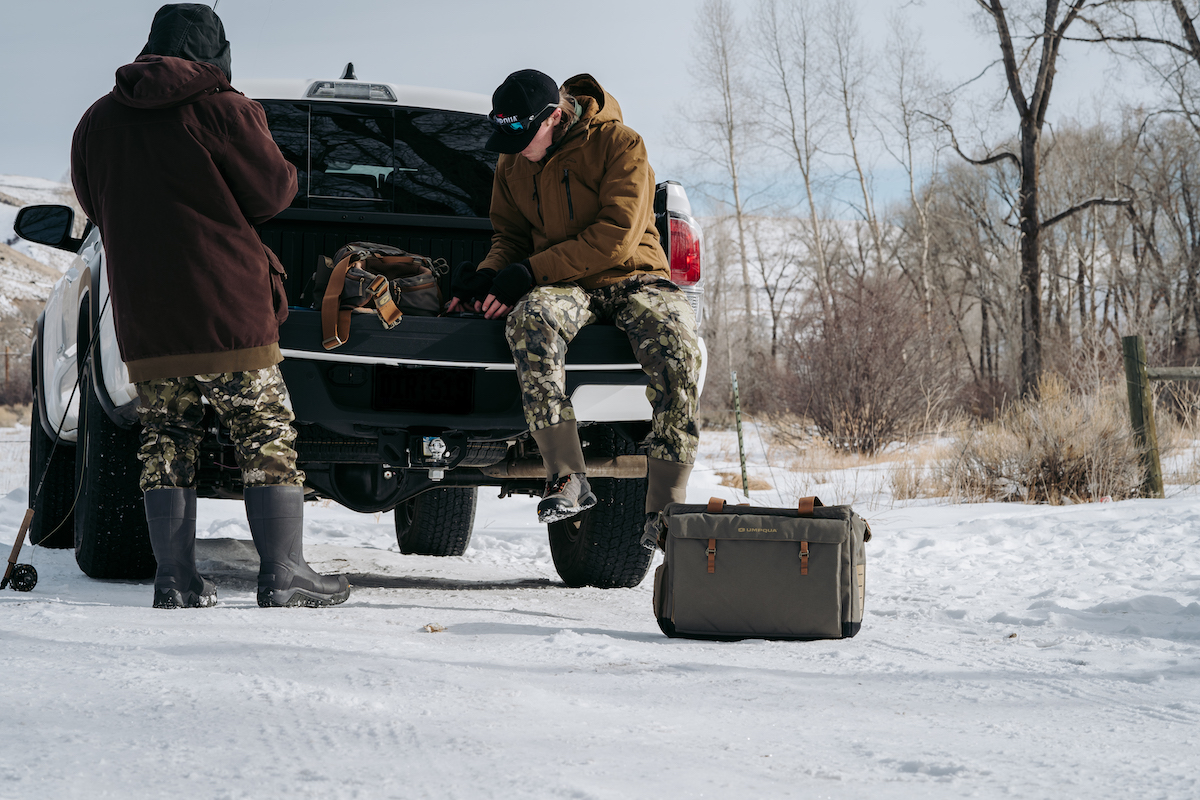 At first glance, you will see the ZS2 Wader Tote features a padded mat on the front of the bag.
Unclip the latches and fold it out when you are ready to wader up – the mat does an excellent job keeping your socks dry and waders safe.
Once you hop into your boots, the mat easily folds away and back into the tote until the end of the day.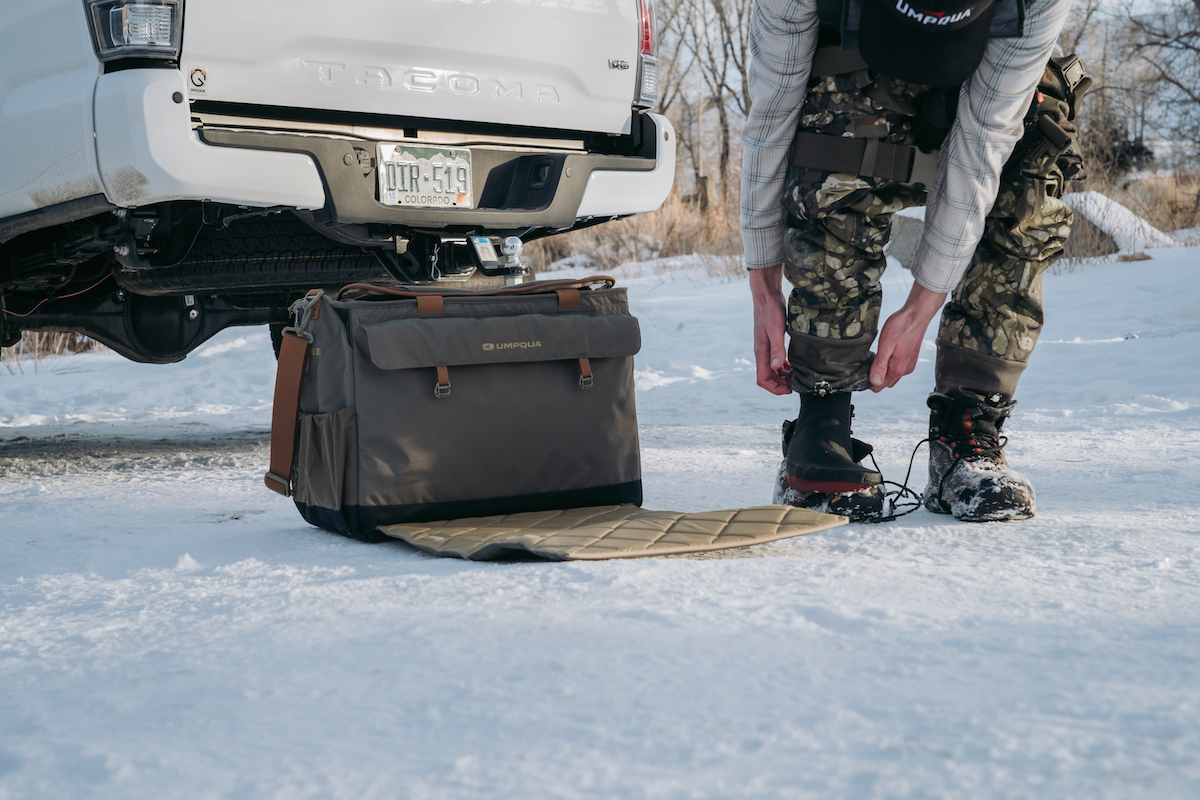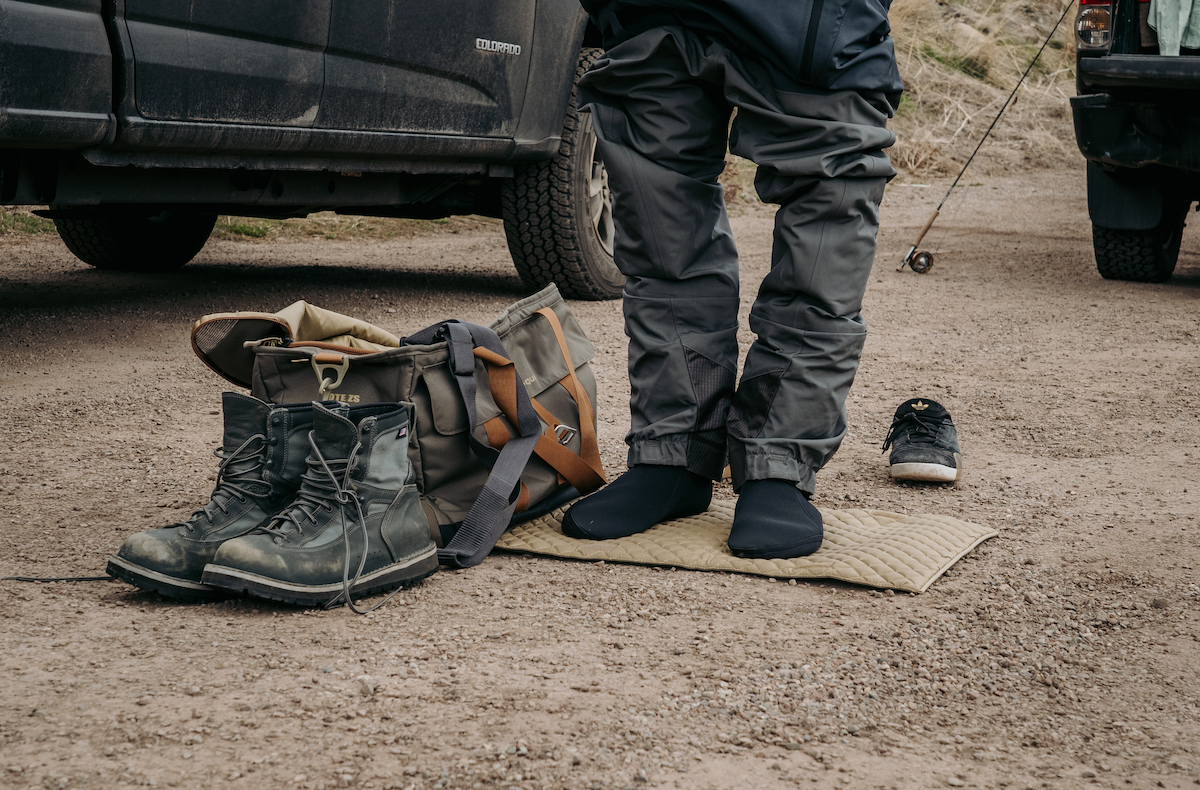 On the outside of the tote, you will find a stretch pocket on one end, ideal for any odds and ends you may grab as you head out the door to hit the water.
On the opposite end of the tote is a 2x4 molle station – perfect for adding ZS2 accessories such as a water bottle or tippet holder.
Both ends, as well as the lid of the tote feature mesh vents for airflow to help dry out your gear.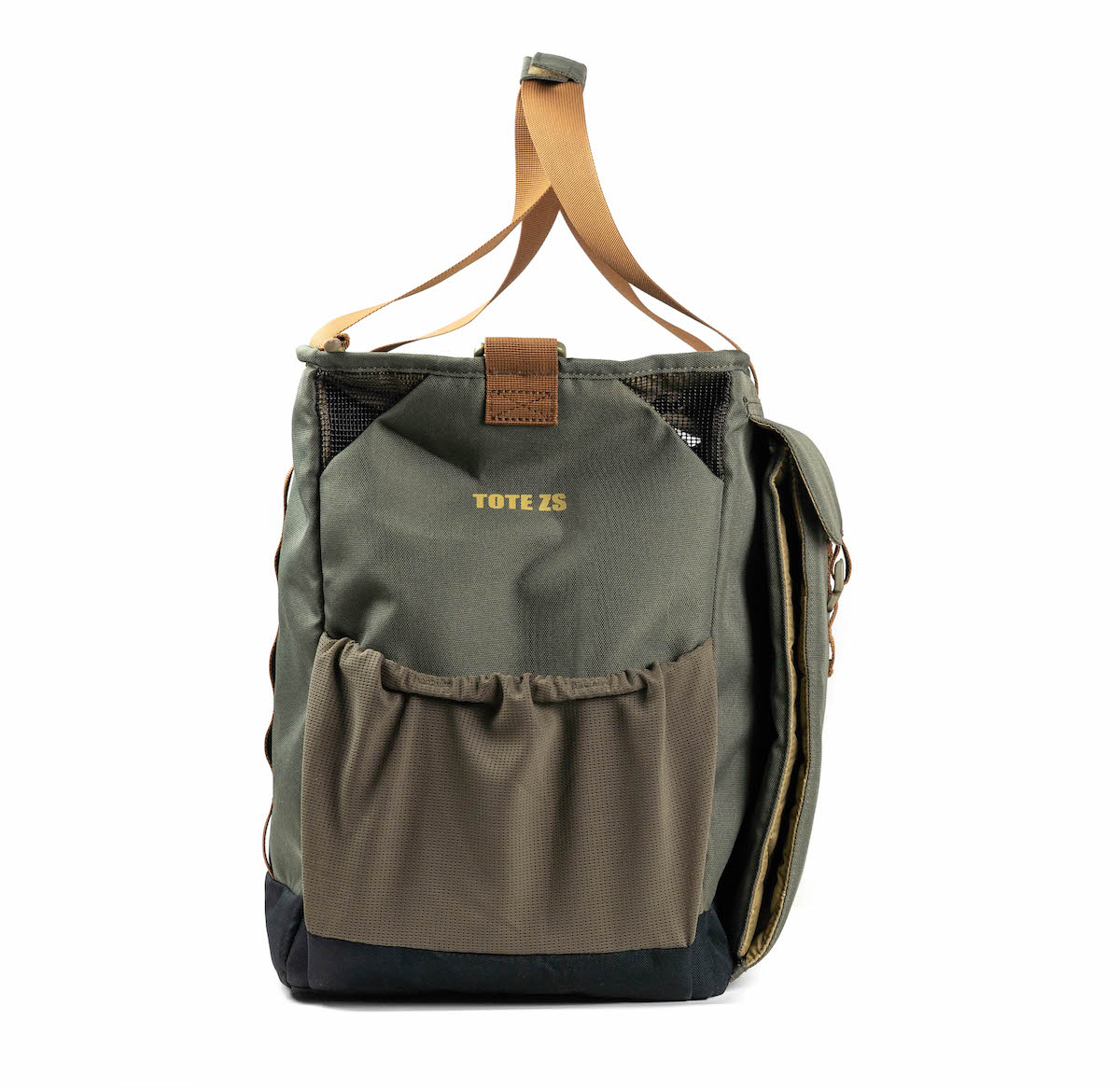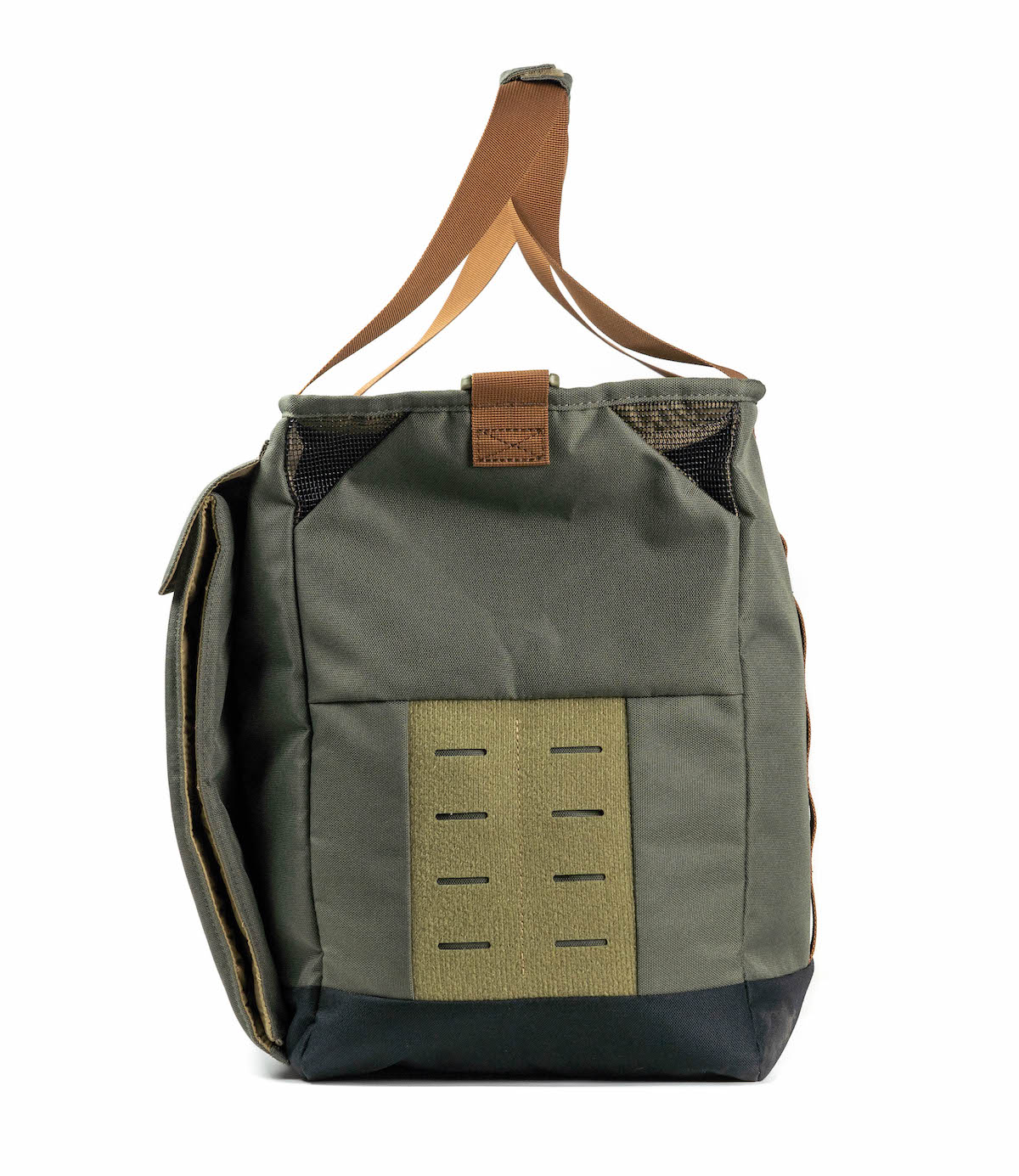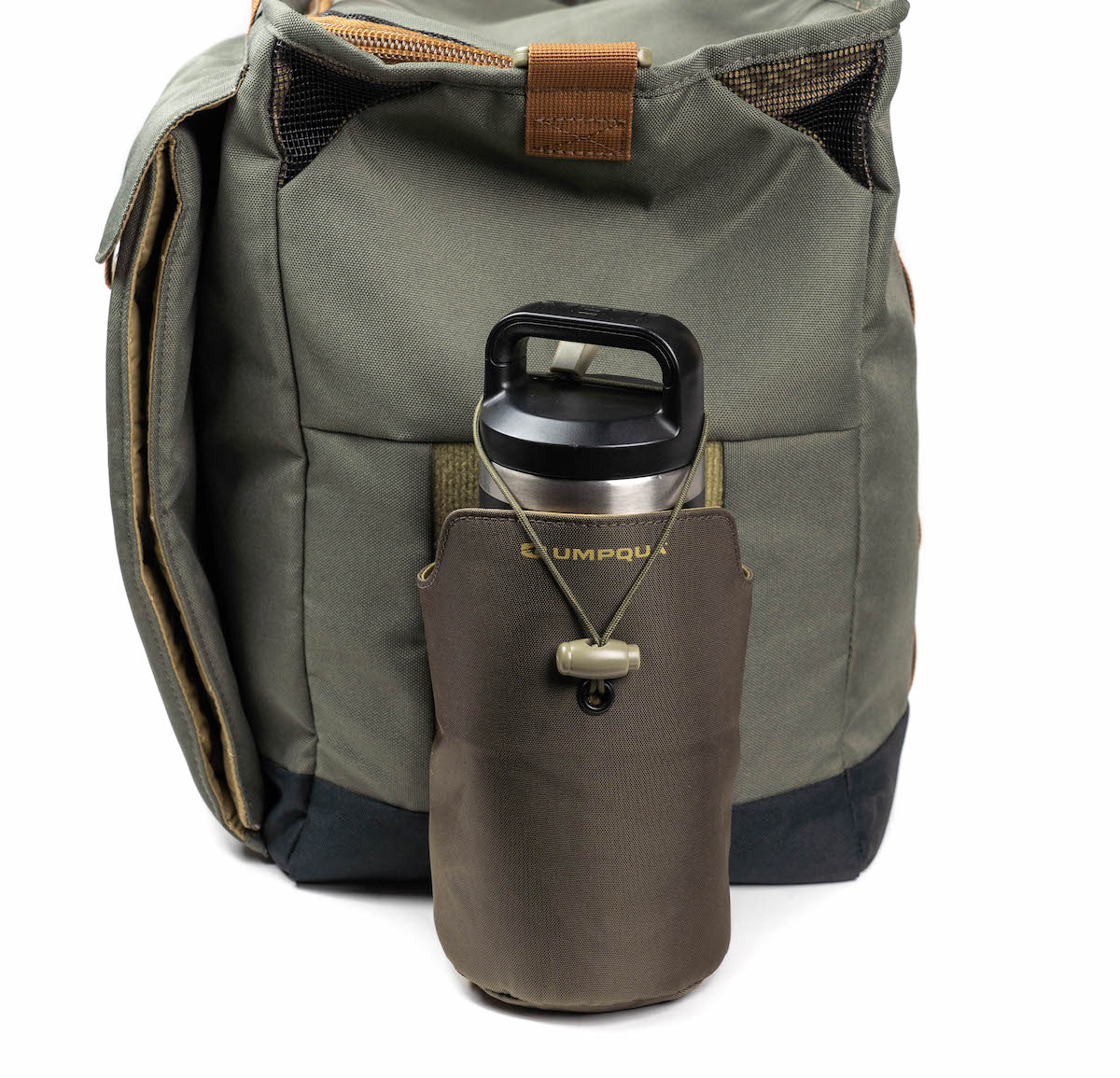 With 45 liters of capacity, this tote will hold more than just your waders and boots.
Toss in your pack, a few snacks, and an extra fly box or two and you will be ready for anything the day throws at you.
The inside of the tote features 3 drop pockets – 2 medium and 1 large to keep your smaller accessories organized out of the main compartment.
---
---
The ZS2 Wader Tote provides a safe place to store your gear and comfort while gearing up.
At the end of the day, just unfold the mat, hop out of your waders and zip away your wet gear to keep it contained from the rest of your vehicle while ventilated.
Ideal for both your local water as well as travel, the ZS2 Wader Tote is a "must have" for any angler.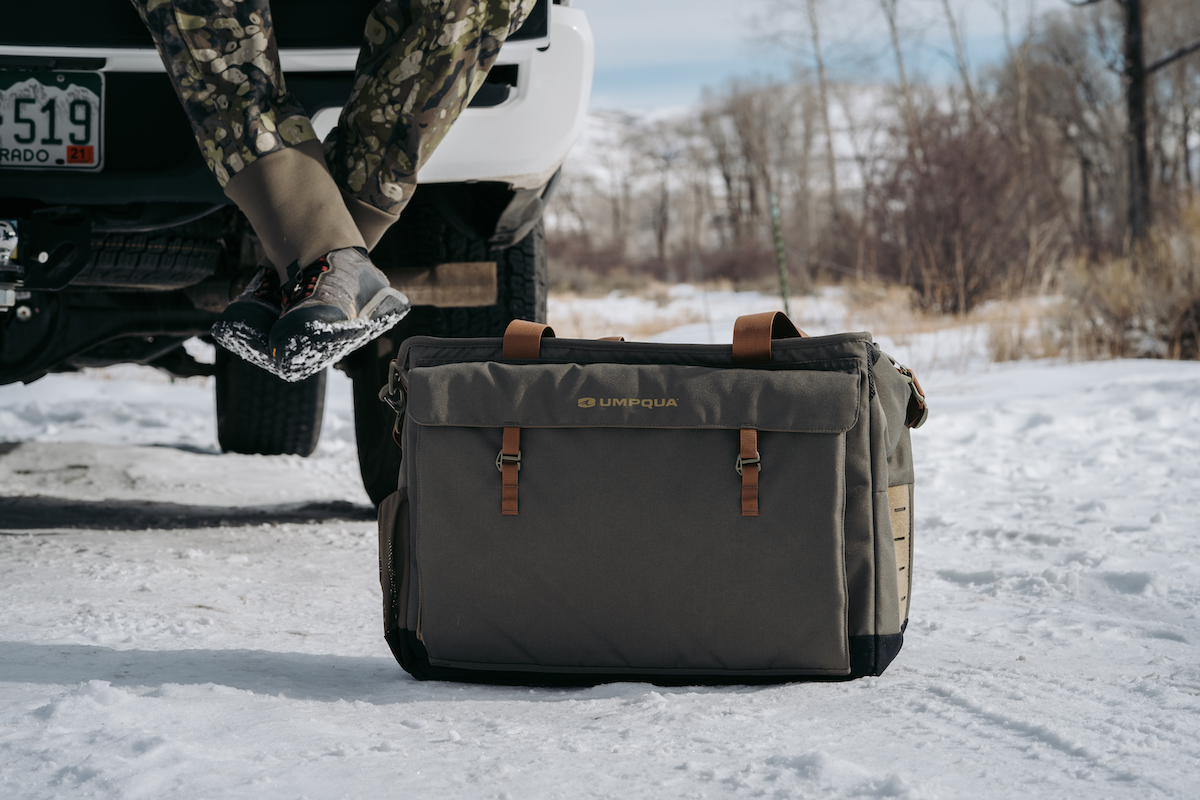 Features
- A full-sized 22" x 16" fold-out quilted/padded stand-station while gearing up
- When stowed, the pad creates the perfect location to stow rod tubes and net
- Full-sized mesh water-bottle pocket
- 2x4 Molle Panel - compatible with all ZS2 accessories
- 2 mesh panels on lid for ventilation/drying
- 3 internal flat pocket
- Shoulder strap
- Grab handle with velcro overwrap
- Dimensions= 20" x 10" x 14"
- Volume= 2800 cubic inches, 45 liters