Jan 6th 2023
Signature Tyer Sessions Live Tour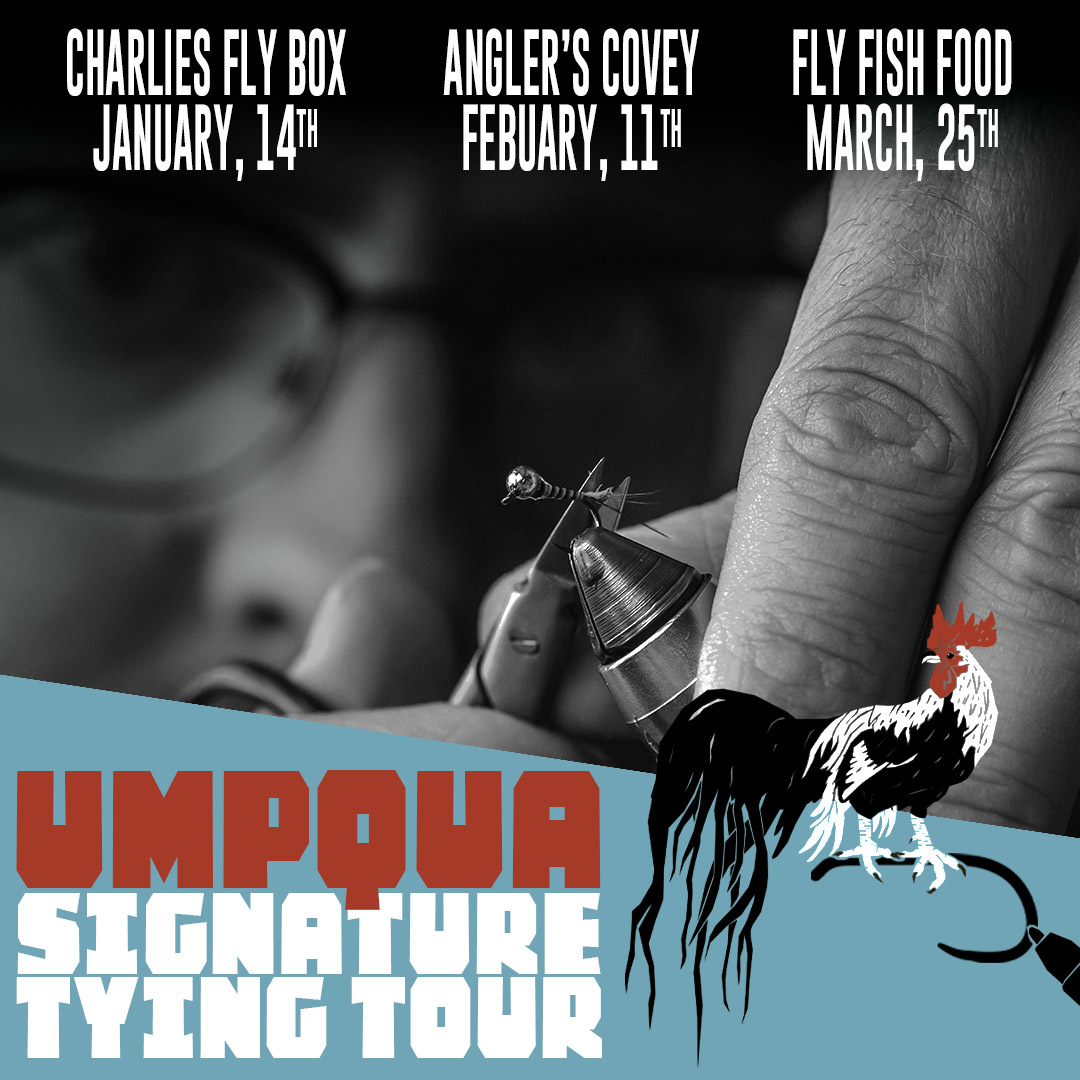 We're taking our live tying on the road! Join Us!
Umpqua is proud to announce Season Four of our Signature Tyer livestream series. Further enhancing our outreach to you, the viewer, we're taking our show on the road this year to three shops, adding some all-day one-on-one time for everyone that joins.
Charlie's Fly Box Arvada, CO / January 14th
Angler's Covey Colorado Springs, CO / February 11th
Fly Fish Food Orem, UT / March 25th
We will be live streaming and chatting in shops with tyers for most of the day. With Tyers in attendance for the duration having one on one time with customers and talking about tips and inspirations for fly tying, it's sure to be hours of fun. We will also have the Traeger BBQ experience at all the shops to provide some of the best food possible.
There will be plenty of giveaways, promos and even a couple of larger prize packs.
Mark your calendars to head in, share a story, and pick up some goodies and learn something about fly tying this winter.