Nov 30th 2021
Signature Tyer Series Season 3

We are excited to announce Season Three of the popular live tying sessions with support from our friends at Trout Unlimited. Join us at the desk of some of the most innovative fly tyers from around the globe as they spin up some of their Signature Patterns.
For season three we will be doing weekly themed sessions on the various styles of flies tied by members of our Signature Tyer Family. This format will be hosted by one of our tyers so that our tying community can dive deep into these fly styles.

Watch live every Thursday at 7pm MST on YouTube, Facebook and Instagram. (We recommend tuning in via YouTube for an optimal viewing experience)
See you at the vise!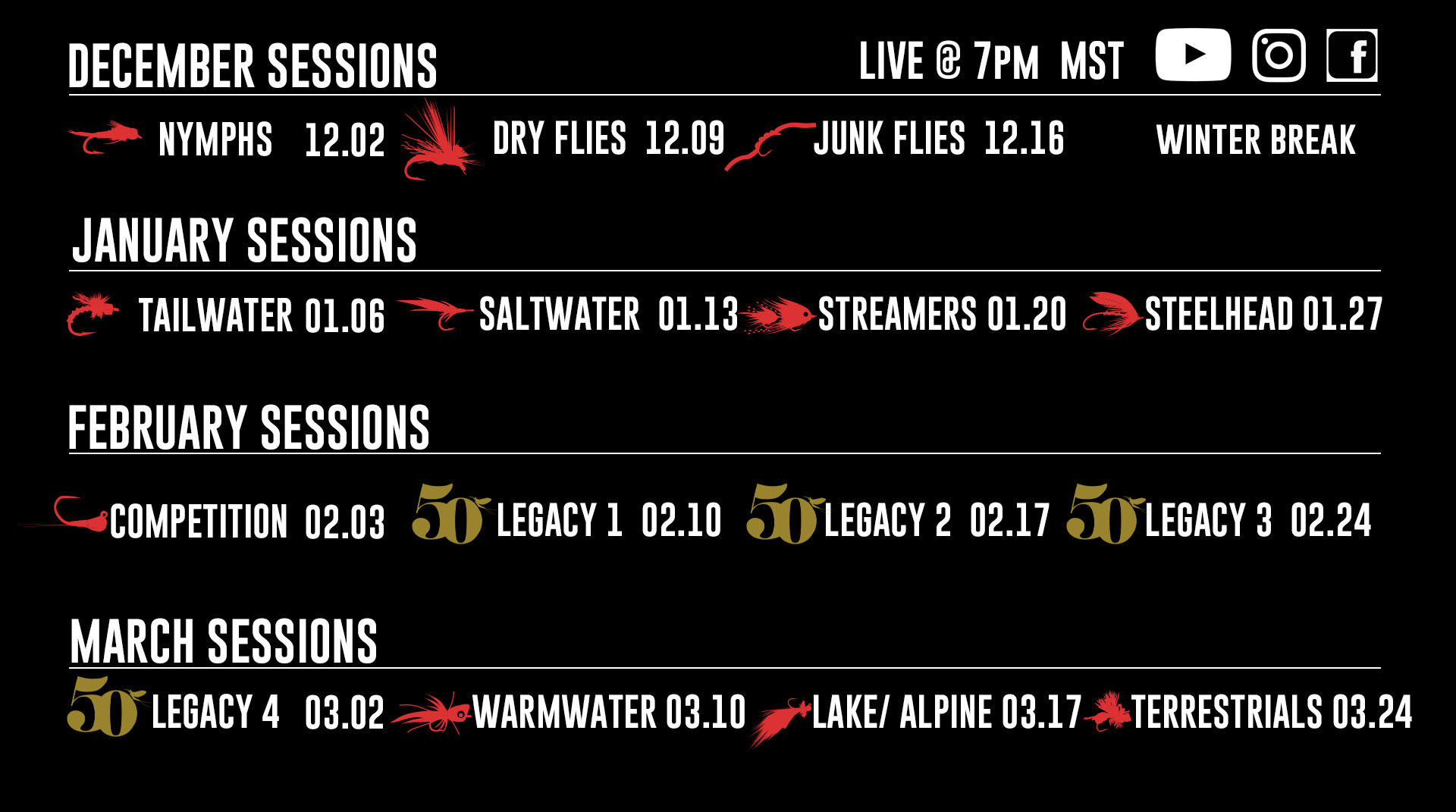 Archive of Live Streams